Beers, Brews and Fort Building for a Cause
What do interior designers, beer sampling, barbecue and local businesses have in common? They all play a part in the charity event Barley & Smoke, which is back for its third year of fundraising for the Kids Cancer Care Foundation of Alberta. The event, which takes place at ENMAX Park in August, embraces two of the best parts of summer — barbecue grilled by local restaurants and beers from local breweries. Attendees get to vote for their favourites in categories like "Best Ribs" and "Best Pairing."
Barley & Smoke was the brainchild of Carlos Soares, CEO of Divine Flooring. Soares was inspired by his own journey with cancer and the challenges he faced in treatment and wanted to find a way to give back. Today, after two successful years of fundraising, Barley & Smoke is expected to raise $125,000 for Kids Cancer Care.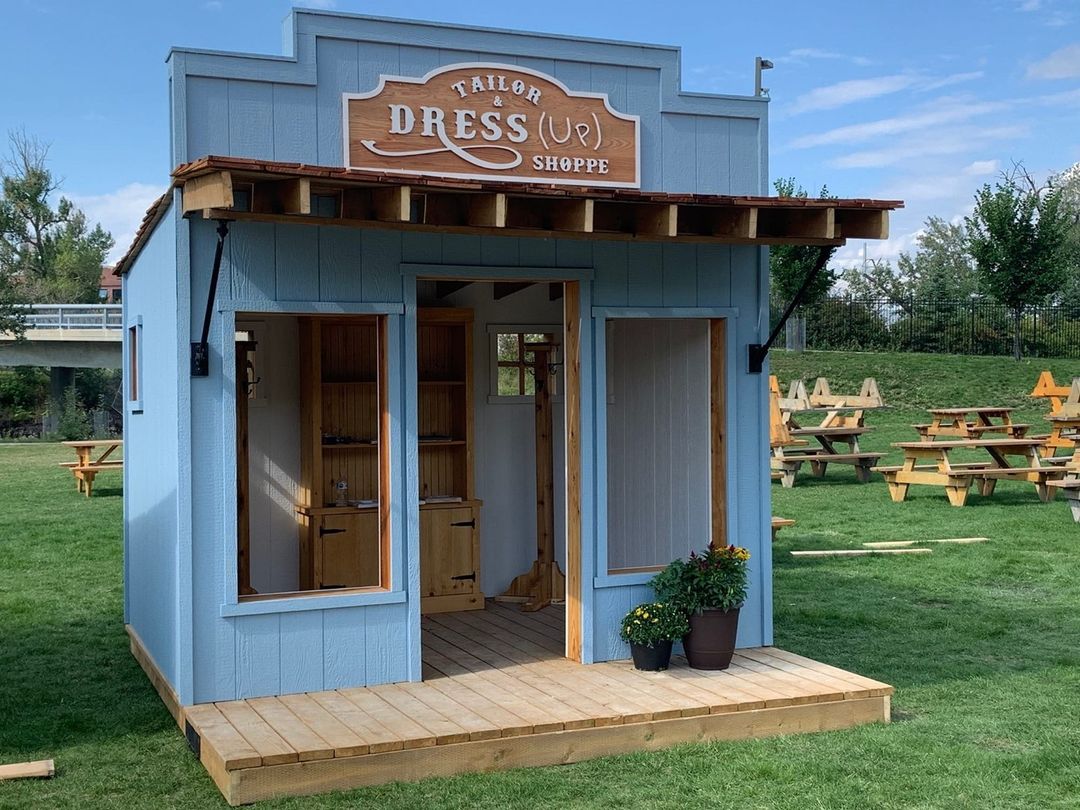 Besides the barbecue and beer tasting, one of the event's most unique features began last year. Organizers brought together local architects, designers and contractors to create a kid-sized old-fashioned western town. The town, which is an event highlight, is displayed at ENMAX Park during the fundraiser. Afterwards, it moves to Camp Kindle, the summer camp run by Kids Cancer Care, for campers to play in.
"Some forts are made out of recycled products, so they look old and sort of distressed," says Barb Walters, founder of Jam Interiors and "Chief Fort Wrangler" volunteer. "The saloon last year was made from barn board from a barn in Alberta that was taken down. They all have a unique story."
In 2021, the town consisted of five forts — a sheriff's office and jail, a bakery café, a theatre, a tailor and dress-up shop and a saloon. This year, five more forts will be added, including a bank, general store, schoolhouse, hotel and a train station.
"I just think that it's such a unique way a design firm can give back using our resources and our design knowledge," says Alykhan Velji, principal of Alykhan Velji Designs. Velji leads the team designing the hotel this year. "We're just really looking forward to creating a super, unique, fun hotel lobby experience for the kids," he says.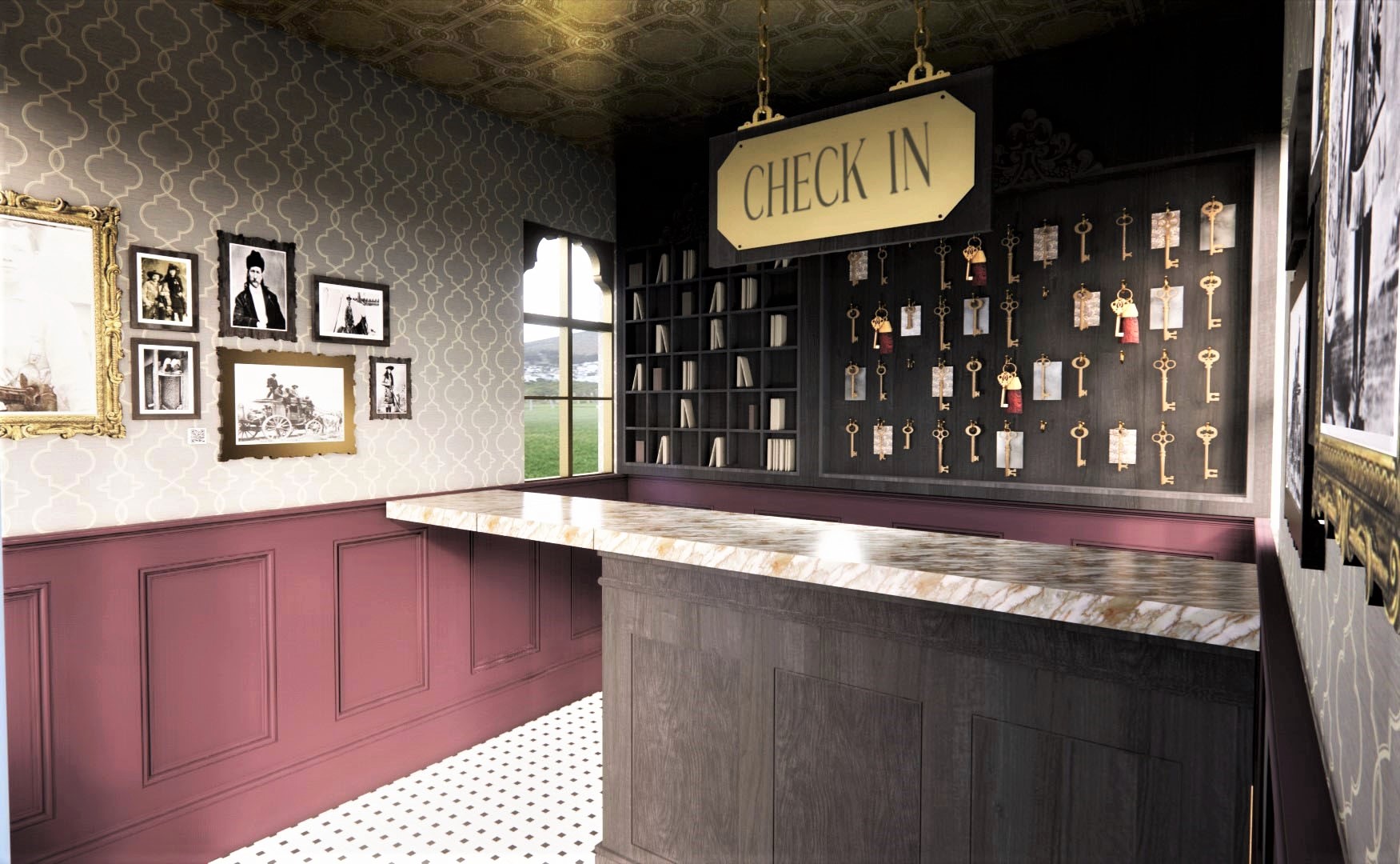 Besides giving back, the architects, designers and contractors all agree building the forts is an exciting challenge, unlike anything they've done before.
"The coolest thing about this whole project is the fact that something can exist not just through one season, but that this little community exists for many years and will have lots of little heartbeats running through it every summer," says Jennifer Mehalko, founder and principal designer at Environment Design Studio, and part of the 2022 team of fort designers.
"It's also seeing the world through a child's eyes," adds principal designer and co-founder Jenelle Erickson of SmithErickson Designs, which will create the train station fort this year. "Kids are always making up their little fairy tales in their own head. I think our fort is going to be a fun little interactive spot for them where they can play out a story."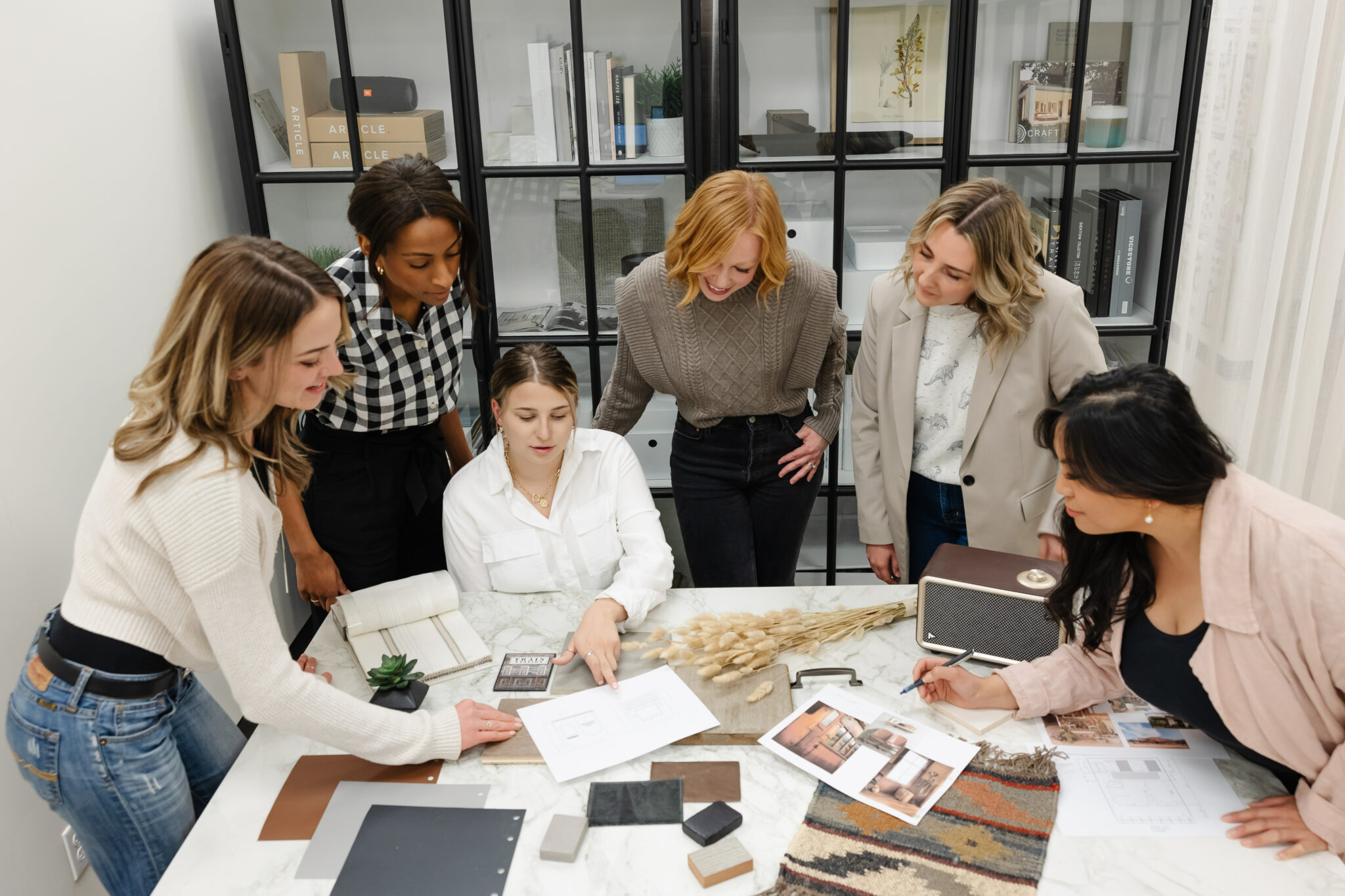 Attendees also have the chance to win their own miniature fort for their backyard, thanks to Calbridge Homes' Miniature Dream Home Lottery Playhouse. The vision of the Calbridge design team is to create a waterfront playhouse property for kids ages 5 to 12 that inspires creativity, builds relationships, provides shelter and houses memories, moments and dreams for the little ones. The mini building will be auctioned off to the highest bidder, with all proceeds donated to Kids Cancer Care.
Barley & Smoke takes place at ENMAX Park on August 27, 2022, from 4 p.m. to 9 p.m. General Admission tickets are $95 and $200 for VIP. For more information, visit barleysmoke.ca.
Leave a comment
Comments will be approved before showing up.